Date Range
:
November 3, 2015- December 1, 2015
Drop off Days/Times
:
Mondays
:
Common Hour (12:20 PM-1:00 PM)
Tuesdays
:
12:00 PM-3:00 PM
Wednesdays
:
10:00 AM-12:00 PM
Drop off Location
: Beta Alpha Psi Room, W466 (which is the room right next to the Lubin reception area on the 4th floor)
Help Food Bank For New York City kicks off their annual
Student Against Hunger
Campaign! They are calling upon all New York City students to become active participants in the fight against hunger. Statistics show that over 90% of children receiving a free or reduced lunch rate at school are at risk of not eating again that day. Together, let's help end this cycle. **
For every two items donated, 1.2 hours of community service will be given and you can receive a maximum of 3.6 hours*
List of preferred items:

Vegetables
Canned Vegetables
Tomato Sauce
Vegetable Soups
Fruits
Canned Fruits (in juice or light syrup)
Dried Fruits
100% Fruit Juices
Proteins
Beans- canned or dry
Peanut Butter
Nuts
Canned Meat (chicken, beef, ham)
Canned Fish (tuna, salmon, sardines)
Canned Stews (chicken or beef)
Grains
Rice (white, brown, flavored)
Pasta/noodles
Cold Cereal
Hot Cereal (grits, oatmeal, farina)
Flour/Cornmeal/Baking Mixes
Whole Grain Crackers
Couscous
Canned Pasta (spaghetti, ravioli)
Dairy
Dry Milk packets
Shelf stable milk
Soy/Almond/Rice Milk
Specialty Items
Cereals
Nutrition Beverages (Boost, Ensure, Carnation Instant Breakfast)
Other Items
Spices
Coffee/Tea
Personal Care Items/ Hygiene items
Powered by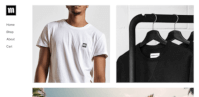 Create your own unique website with customizable templates.